Upcoming Webinar
Expert Cost-Saving Tips: Budgeting in the New Normal
Presenter: Robyn Mietkiewicz
Wednesday, January 27, 2021 | 1:00 PM EST
Upcoming Webinar
Managing Stress Through Mindfulness in Chaotic Times
Presenter: Lee Papa
Wednesday, February 24, 2021 | 1:00 PM EST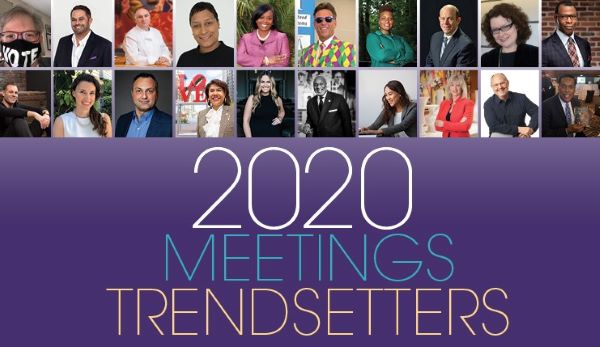 From a global pandemic that decimated the hospitality industry to a police killing that sparked protests and activisim across the nation and the world, 2020 is a year no one who lived through it will forget.
To recognize the magnitude of these two events, we decided to "change the rules" of our annual Meetings Trendsetters to focus on the people who rose up during these challenging times.
Partner Video
Wyndham Grand Clearwater Beach is committed to cleanliness for our team members and guests. Check out how we're keeping our guests and events safe.
*Sponsored by Wyndham Grand Clearwater Beach
Partner Video
Set your sights on experiencing a real meeting and the possibilities of what lies ahead when you plan a meeting in the Columbia, SC.
*Sponsored by Experience Columbia, South Carolina