Meetings Today Podcasts
Interested in hearing from meetings industry thought leaders and experts while you're on the go or multi-tasking? Then you're in the right spot.
Our Meetings Today podcasts feature thoughtful, in-depth conversations with some of the most influential people in the events biz. And don't miss an episode of our podcast series Dare to Interrupt with keynote speaker, event emcee and career coach Courtney Stanley.
Latest Podcasts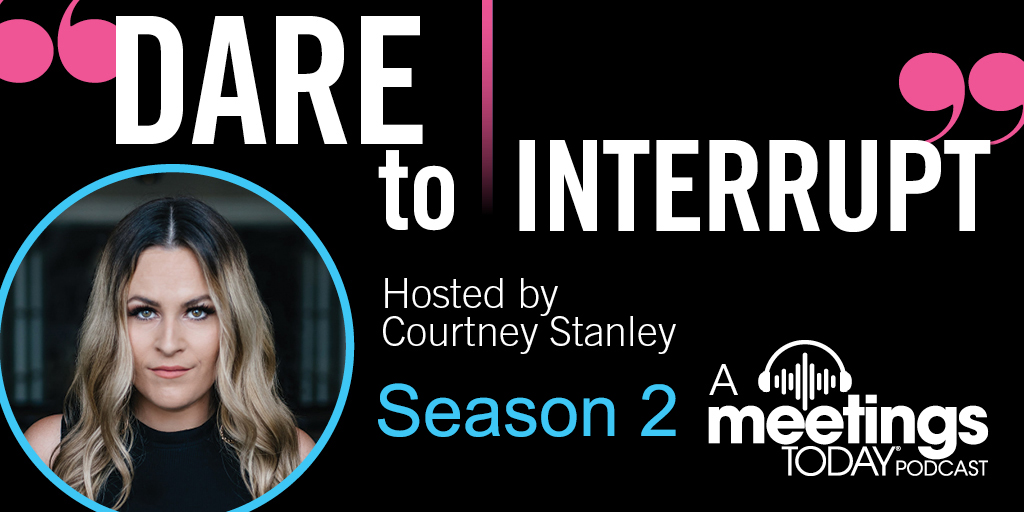 When You Get a Seat at the Table, Pull Up Another Chair
Megan Henshall, Global Events Account Manager at Google, discusses the importance of trusting your instincts and taking action, doing self-work first to catalyze societal change, and how communal success leads to empowerment and greater progress for all women.
Dare to Interrupt Episodes