San Francisco Combats Homelessness With Compassion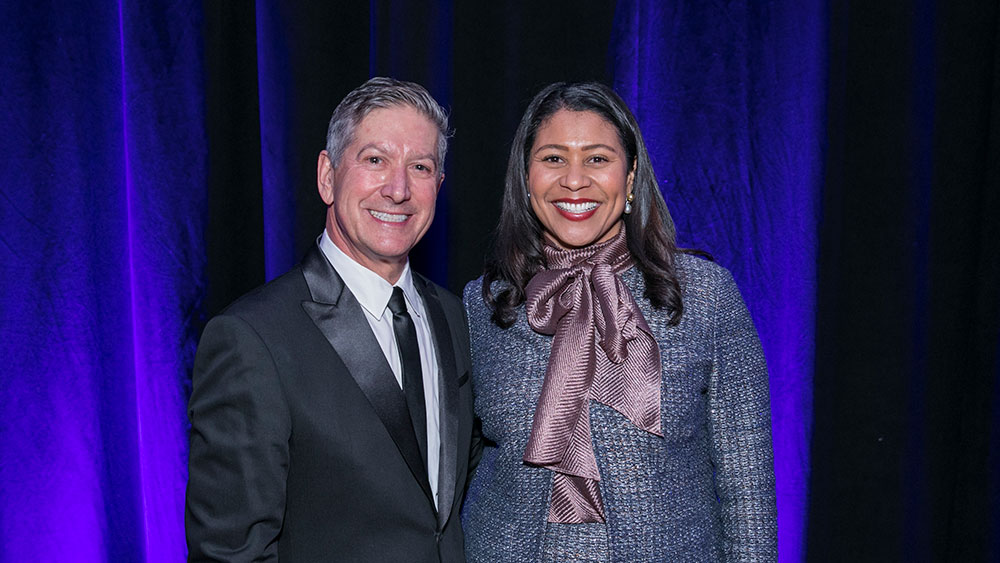 Losing a $40 million piece of business tends to get one's attention.
Thus was the case in July 2018 when the American Anesthesiology Society decided to locate its annual outside of San Francisco, citing concerns for the safety, or at least the perception of safety, of attendees due to the city's intractable homelessness and vagrancy epidemic.
While many CVBs would attempt to put some type of Band-Aid public relations spin on the obvious black eye, San Francisco Travel President & CEO Joe D'Alessandro stepped up to the plate and took the first step to recovery—admitting one has a problem.
"I knew it was a risky strategy because it was alerting people that there was a problem, but unlike other cities I didn't want to hide the problem," D'Alessandro said about his decidedly atypical approach of copping to San Francisco's rampant homeless situation.
He added that the homelessness issue greatly affects all West Coast U.S. cities.
[Related Content: A Press Trip to the Unseemly Side of San Francisco]
According to D'Alessandro, San Francisco has treated the loss of business as a wake-up call, with the hospitality and business community, aided by a new mayor and increased city funding for police and services for those on the street, rallying together to properly dress the wound.
"We've made great strides since then," D'Alessandro said.
"Mayor [London Breed] was elected on her passion for making San Francisco more livable for everyone, and we passed Measure C [a tax increase on big businesses that will raise $300 million], which helps people find housing and jobs," he added.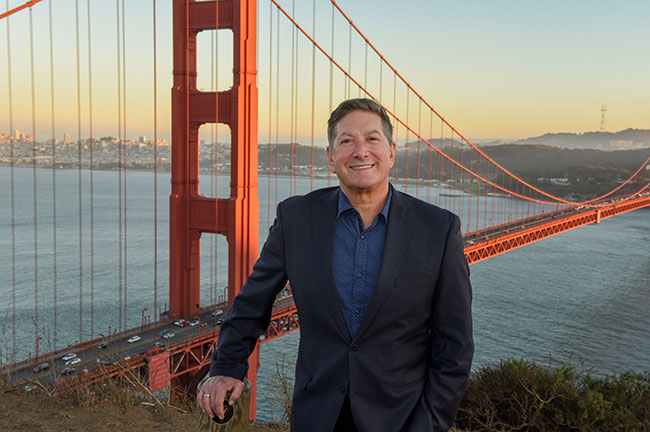 "The mayor put a lot more money in her new budget; 250 more police officers and more funds to clean the streets, and housing and other services," D'Alessandro said.
"This was the tipping point, and we've raised a lot of money working with hospitality and the technology industries to try to [address the problem].
"I think what's happening is a really positive surge in the right direction," he concluded. "We not only want to make the streets of San Francisco more beautiful and cleaner, but we also want to help the people on the streets and make them productive members of society."
San Francisco Hospitality Industry Steps Up
While the city and county government are addressing homelessness and safety concerns in San Francisco by dedicating more funds to homeless services and hiring more police, San Francisco's hospitality community has also pitched in to help in the effort.
As business leaders representing one of the top—if not the No. 1—industries in the city, organizations such as the Hotel Council of San Francisco are working in both the public and private sectors to combat a problem that has visibly exploded in recent years.
It's not an uncommon to see tent cities on major thoroughfares and people afflicted with addiction and mental health problems interacting in uncomfortable ways with tourists.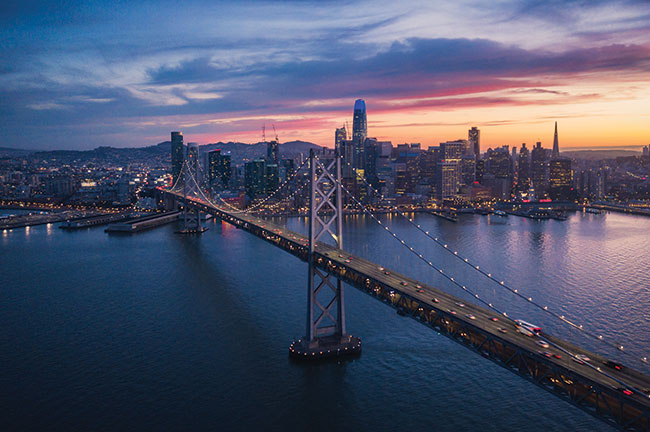 San Francisco Downtown Skyline
"We started the 'Clean. Safe. 365' coalition, with members that include business associations and neighborhood groups, to push the city to find solutions to the situation of the people on the streets," said Kevin Carroll, president and CEO of the Hotel Council of San Francisco.
"The mayor, in her state of the city address, said she is appointing a director of mental health reform, a new position that was just created, and we've already appropriated more dollars for street cleaning and mental health services, and we're looking for more," he added.
Another program that San Francisco Travel and the Hotel Council support on a voluntary basis is Project Homeless Connect, which enlists hotel employees to work on projects to aid the homeless.
San Francisco Works to Maintain and Improve Safety
According to Carroll and D'Alessandro, the compact nature of San Francisco, coupled with a booming economy that has driven home prices and rents into the stratosphere, created a perfect storm that finds the homeless, tourists and conventioneers churning together.
This all happens in a small area the includes the George R. Moscone Convention Center and major hotels, the main transit center of mid-Market and Civic Center, and economically addled neighborhoods such as the Tenderloin and South of Market.
"We're a compact city, and there is situation where there is more of a concentration of services in that area," Carroll said.
"We're finding ways to make sure that we're as safe as we can possibly be," he added.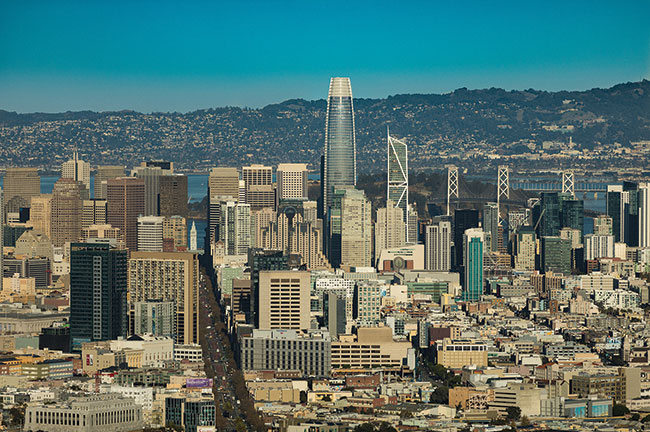 Downtown San Francisco
Numbers from the San Francisco Police Department show that homicides decreased 18 percent in 2018 from 2017, with aggravated assaults dropping 3 percent.
The irony of the situation is that San Francisco, always a top choice for conventions that can afford it, is in the midst of an economic boom that has made it one of the most successful cities in the world, at least in terms of revenue generation and job availability for skilled workers.
"It's been exasperating more because of the incredible success that the San Francisco economy has been experiencing," D'Alessandro said.
"With any great success comes problems, and one of the biggest in San Francisco is the cost of living has increased so much because everyone wants to move here," he added.
[Related Content: SF Travel CEO Speaks Out on Safety Concerns]
"We're the city of St. Francis, always a city of compassion," D'Alessandro continued. "We have a problem with the situation on the streets that we admit, but I don't want the people to confuse the issue we have with [homelessness] with safety."
"In fact, safety has increased in the last few years," he concluded. "These growing pains are being dealt with in a compassionate, very San Francisco way."