19 Event Planning Tips From SMERF Meeting Experts
Meeting planners operating in the SMERF—social, military, education, religious and fraternal—segment often have to stretch budgets and get creative to produce memorable meetings, but it's a labor of love that keeps them coming back for more.
When a seller's market sees hotel room rates shoot up, SMERF planners are often priced out of the higher tiers of the market. But when demand exceeds supply, these higher-tier hotels often open their doors to SMERF business.
Meetings Today reached out to a specialist planner in each field—and one who works in two of the SMERF categories—to share event planning tips and challenges that define their segment of the meetings industry. Many of these are applicable to all event planners.
3 Key Strategies for Planning Social Meetings
Tara G. Vice, President, Any Reason to Plan
Twenty-year meeting planning veteran Tara G. Vice is a Birmingham, Alabama-based social meetings specialist, organizing functions such as weddings, reunions and parties.
"The big difference with social is that social events are not ongoing, so it's not something you're going to have on an annual or frequent basis," Vice said.
"The consistency of the business is very different," she added.
Like many of her counterparts in the other SMERF segments, Vice typically finds herself working with clients who don't have a grasp on the logistics and costs of producing an event.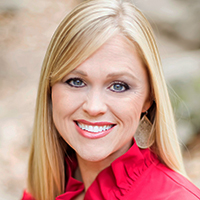 "You're dealing with a lot of people who are not familiar with how it works," she said. "They say, 'I want this big thing, but I can't do it myself.' They'll call and say, 'I want a party for 50 and how much?'"
Working with weddings can be particularly challenging, she said, because of the high level of emotions riding on what's supposed to be a once-in-a-lifetime event.
"And I don't take just any bride, either," Vice said.
"Sometimes, after you do this for years, you realize you don't want to do this for everybody, or you just realize that some people are just headaches because of their personalities," she added.
3 key strategies to keep clients, expectations and costs in check:
Have clients provide a list of everything they want in the event and what they envision the event will look like, and enquire about their budget.
Give clients a quote for everything they want to give them initial perspective on cost.
Take the top two "wants" from clients and then dial down the rest of the requests to prioritize and provide the most important inclusions.
"Catering, decorating, flowers, the venue—it's a lot of work on the front end for me," Vice said. "And then we go through iterations, and more than likely it's going to be an iteration on the original proposal. I'm different because I do design and decor, too."
"I do an idea book of colors and themes to tie the whole idea together," she added.
5 Considerations for Planning Military Meetings
Sharon Danitschek, President, The Military Reunion Network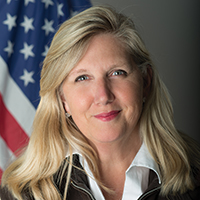 While dedicating the later part of her career to serving veterans has become a satisfying life calling, Sharon Danitschek, based in Snohomish, Washington, also faces a few challenges in the military reunions segment.
"The highest percentage of reunions that is taking place is the Vietnam era, and they are old school," Danitschek said. "Over 80 percent of them do a site inspection.
"They buy on price, but also relationship," she added. "It's an interesting segment for suppliers."
"The younger generation of suppliers is used to the electronic bells and whistles, and some of our veterans do not even have a computer," she concluded.
[Related Content: Laws Governing Service Animals at Meetings]
The top five considerations for military reunions:
1. Hospitality space is critical, but not in the traditional sense of a booze-filled hospitality suite.
"There is a need to display memorabilia and have a silent auction—it's their living room, it's the heartbeat of their reunion," Danitschek said. "They're going to need banquet space for that."
2. In the past, veterans have often wanted to bring their own food and beverage, which throws a wrench in a hotel's F&B spend-to-room-rental equation.
"Historically in hospitality space, it was no big deal to bring in their own food and beverage, bar and crockpots, or stove-top burners to make bacon," Danitschek said. "Then the hospitality industry caught up, not only from a revenue perspective but also a regulation perspective. Ten years ago [military reunions] would go somewhere else, but now [military groups are] looking to work with hotels. Now they know to negotiate the bartender fees."
3. Attrition penalties are often a difficult concept for military reunion clients to grasp and respect.
"They're very sensitive to the language in the attrition portion of the contracts," Danitschek said. "They're learning now that they have a voice and can speak up to frame the language so that it's in the best interest of both parties.
4. Mobility issues associated with a demographic that tends to be older.
"With the military reunion market we have mobility issues that come into play," Danitschek said. "We're all counting our steps, but they're counting their steps the other way—the least walking as possible."
5. People tend to eat less as they get older and have more dietary restrictions.
"Military reunions are very happy with a lunch menu portion size for dinner, and you have diabetics, you have gluten issues," she said.
But for Danitschek, the unique challenges of serving the military reunion segment pale in comparison to the ultimate mission that her job carries out.
"Between 20 to 22 veterans a day commit suicide, and 65 percent of those are veterans that are 50 years and older," Danitschek said. "Staying connected is critical to keeping veterans off that path, and that's the entire reason I'm here.
"People talk about what the most important mission of a meeting is, and it's the outcome," she added. "And for military reunions the outcome is life changing."
4 Tips to Combat Education Meeting Planning Challenges
Quiana Tyson, Chair, Duke Special Event Planners Council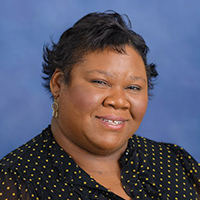 Quiana Tyson, based in Durham, North Carolina, plans about 25-30 events per year for Duke University's Pratt School of Engineering and works in a planning department that produces about 400 events such as speaker presentations, board meetings, fundraisers, receptions, graduations and programs for non-English-speaking students.
"We do a lot of events—I couldn't do it all myself, definitely," Tyson said, laughing. "The biggest challenge working at a school is space. We do school here, not events, so we have to adjust things to when students are here and classes are not in session. Our largest auditorium only fits 200, so that's kind of the cutoff.
"We have other places on campus that have space, but we always want to show off our space, and professors want to be close to their labs," Tyson added.
[From the Archives: Learn How SMERF Meetings Have Evolved]
Aside from space issues, here are four of the top education meeting challenges:
1. Shrinking Budgets
"With more and more, we have less and less," she said, adding that the events she holds off-campus in major metropolitan areas often come with high room rates.
"In New York, we have a quite a few events, so we have [preferred supplier] agreements, but it's not like Cornell where they have their own hotel in New York City," she added. "You have to think of strategic ways to shrink what you're doing but also maintain the quality for ongoing events."
2. Dietary Concerns and Religious Restrictions
"We always have to consider diet, to be honest, when working with students, and especially international students," she said, adding that her team has to cater to a large number of religious dietary restrictions. "And if I'm ordering something with cheese I have to put it on the side, because a lot of our Asian students are lactose-intolerant."
3. Attendee Budget Considerations
"The location and who's going can be very different," she said. "If it's the president, we're going to up it a little bit more than for students. It's going to be nice, it's going to be safe [for students], but it's not going to be the Four Seasons."
4. Inconsistent Lead Time
"How far do I plan out? It honestly depends on the professor," Tyson said. "For one conference I'm doing I have a year to plan, but sometimes there are these popups and you just have to get it done."
One hotel room price advantage Tyson has is a good relationship in the community Duke is based.
"Because we're Duke University, our local vendors offer a Duke discount, and here in Durham we have three independent hotels; two that are Marriotts and two that are very close to campus," she said.
4 Cost-Saving Tips for Planning Religious Meetings
Marlinda A. Henry, Director of Events and Planning, Full Gospel Baptist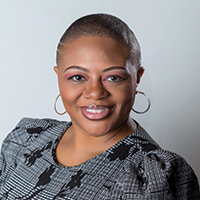 Like its counterparts in the religious meetings segment, Full Gospel Baptist is very conscious about keeping costs down. Marlinda A. Henry, director of events and planning for Full Gospel Baptist, works as far out as possible to secure the best room rates for her groups.
"I always make sure I keep our room rate at $149-169, and I like to plan three years out and lock in my rate at the hotel and the convention center, so I'm not having spikes here and there," Henry said.
"We've been having some hard conversations with our top leadership—maybe we don't need the entire convention center, maybe we can use a ballroom, so it's cozy and has a church-like feel but not overwhelming," she added.
"Luckily we've been blessed in the last couple years; we haven't had to pay for the space in the convention center, but we do have an F&B minimum and rigging, etc.," Henry explained.
Full Gospel Baptist produces two primary conferences a year, an international conference and a family conference, which means Henry has to accommodate a wide range of ages in the programming. Other Full Gospel Baptist meetings include a leadership conference and multiyear leadership educational programs.
Four cost-saving measures for religious meetings:
Attendees are responsible for their own meals, but Henry applies the in-house F&B minimum to leadership functions.
To combat attrition penalties, attendees are responsible for paying a one-night nonrefundable deposit for their hotel rooms, which provides a monetary motivator for them to attend the event.
Explain to the hotels and facilities that their group typically includes a lot of families, so they need to keep costs controlled.
Book as far in advance as possible to lock in favorable rates.
"I definitely tell everybody, get the contract on your books, and get that thing signed, so you're not waiting till the last minute and your prices are crazy," Henry advised her fellow planners.
Full Gospel Baptist's Full Gospel Conference 2019 is set for July 2-4, 2019, at Gaylord Opryland Resort in Nashville, Tennessee, with attendance expected to reach 5,000.
Having the conference occur around the July 4 holiday translated into getting lower rates. The decision was also an attendance-builder for families who wanted to spend July 4 in Nashville to join the festivities after the conference ends in the afternoon.
"Nashville is now a hot market, and the best place to go to see fireworks, so after service is done on the Thursday, attendees can enjoy the city with their families," Henry said.
She added that the group has another contract in front of the Gaylord that should help it secure favorable rates.
"Back in the day we would say, 'Nashville? No thank you,' but now Nashville is one of the hippest places to go," Henry noted.
3 Tips for Planning Fraternal Meetings
Tara G. Vice, President, Any Reason to Plan
Along with weddings and other social events, Tara G. Vice also does a fair number of fraternal meetings. Fraternal meetings encompass everything from organizations such as the Elks to college alumni events.
Follow these three tips for more successful fraternal events:
Make the group commit to an event start time, especially when dinner is involved. Otherwise, couples will linger for an hour when the food is getting cold.
Make sure there is plenty of dancing space. It is all about the band with fraternal events.
Have a point person with the group that is willing to handle any issues that arise. This way any issues are handled quickly and efficiently.
Vice also noted that fraternal event attendees appreciate creative design and ideas, but will not specifically ask for it. You need to do your research for a successful outcome.
How Greek Life Events Differ From Other Fraternal Events
Greek life events, while arguably easier to navigate than other fraternal events, still pose some unique challenges, according to Vice.
"They call and say, 'I have this amount of money, I have a band'—they're easy," Vice said of college fraternity alumni events. "On the sorority side, they like to be more hands-on.
"Typically, I do pieces and they want to be involved," she added. "Basically, it's a semi-formal and formal, one each year, with anywhere from 250 to 400 people."
Some challenges that are directly related to Greek Life events, specifically sorority events:
Challenge No. 1: Stakeholders frequently change.
"Their social chair changes each year," so I'll do a semi-formal and formal with one social chair and then I get a new one," Vice said of the sorority side of Greek Life events.
"But on the fraternity side, I find they're good at saying, 'Just call Tara, she'll do everything,' so it's easy," she added. "But when moms call, it's more difficult."
Challenge No. 2: Monitoring alcohol consumption.
Vice said that most have pretty strict guidelines about drinking, some don't offer any alcohol at events and some use wrist bands.
Challenge No. 3: There's a constant need to keep up with trends.
Because her attendees often skew young, Vice has to keep up on trends in design and music.
"I do this all the time, and I have three kids, so I'm really up-to-date with trends," she said. "Often, they'll hear a band at another party and want them for theirs."
Challenge No. 4: Tracking down hip venues.
Vice's groups usually use non-hotel venues, but when they do use hotels, they prefer properties that are more on the "hip" side. She also often uses wedding venues.
Challenge No. 5: Finding the right theme.
A major challenge for Vice is matching a theme to the personality of a group, as no two are alike. "I don't think I've ever done two social events with the same theme," Vice said.
"So it's good for creative types like me, but it's a challenge because you always have to come up with something new," she added.
[Read This Next: SMERF Groups Win Big With Timing and Strategy]