An Overview of the Safety and Security Features at Myrtle Beach Convention Center
Safety and security are on the top of planners' minds more than ever in 2020. When planning large-scale meetings and conventions, destination and facility selection is a crucial step in the planning process to ensure your attendees have a safe, enjoyable experience.
Myrtle Beach is a reliable destination for meetings and events, and the city's attention to safety and security extends to its main convention venue, the Myrtle Beach Convention Center (MBCC).
The convention services team at MBCC provides top-notch safety and security services for all meetings onsite. Susan Skellett, convention services manager for Myrtle Beach Convention Center, details how the team can work with planners to organize a smooth, safe meeting:
The convention services team works seven days a week, 24 hours a day: The six full-time, 35 part-time convention services team members are the eyes and ears of MBCC. There are always staff members on site reviewing security footage, patrolling the parking lot at all hours, and on-hand for any security questions. "Additionally, this past year we created a labor pool, so we don't have to outsource to labor agencies for events," Skellett said. "These people are city employees and are familiar with our staff. Having the labor pool allows city employees to become more familiar with MBCC and adds to those who can report something they see that might be suspicious."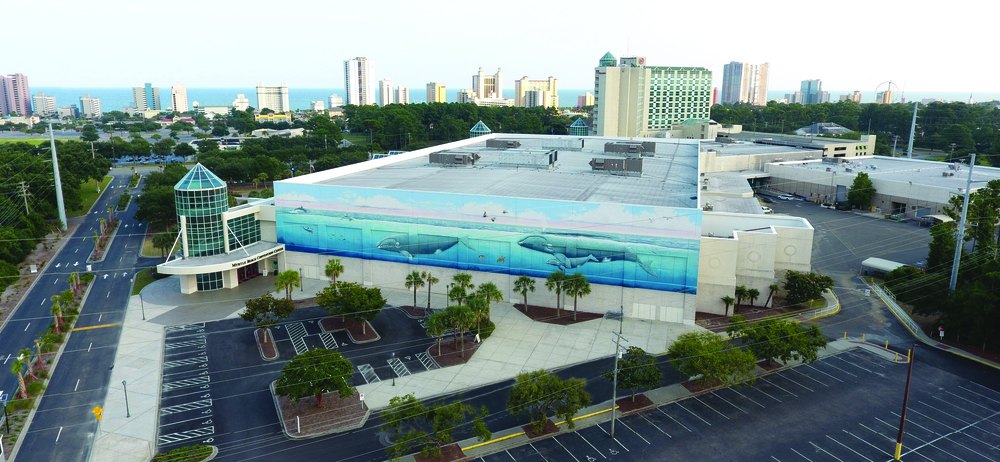 The fire and police departments are down the street: MBCC is a city-owned facility and is thus near other city departments. The fire and police stations are just down the road from the convention center, which means planners can count on quick response times in case of an emergency. Skellett also notes that planners have the option of bringing in services like paramedics to be onsite, which is common during sporting events hosted at MBCC.
Recent safety installments include gates in the parking area: Up close to the building, gates now control the handicapped spots and valet parking areas at MBCC. Planners won't have to worry about unfamiliar vehicles with unknown contents inside in those areas, or people occupying shuttle or handicapped spaces who aren't supposed to. "As a safety precaution, we control when vehicles come in and out," Skellett said. "The event planners can use those areas for their own personal use, like a valet service or shuttle service, too."
Video surveillance is a priority: Skellett said planners can rest assured knowing that attendee safety is a priority throughout the convention center's spaces. Currently, 36 cameras are spread throughout the exhibit halls, ballrooms and breakout spaces, and video is kept on hand for 21 days if access is needed post-event.
MBCC can provide action plans and a security overview before events: Skellett said that the convention services team will equip planners with must-know emergency and evacuation information prior to an event at MBCC. "We will provide them with a diagram of the facility and give them information about the exits, AEDs and medical equipment. And we can also leave that information at registration during the event," she said.
Skellett said that MBCC is constantly working with its employees to make the facility a safe, secure environment for events that planners can rely on. "We make sure our employees have awareness of any changes that are being made at MBCC and why they are being made, and we are constantly meeting with and educating our staff so they are aware of why and what we are doing."
When planners come to Myrtle Beach Convention Center, they know they will have safe and secure event spaces. Here are five more reasons why you should plan your next event at MBCC.
Want to read more about safety and security details at MBCC? Visit MBCC's convention services page.
Sponsored Content is submitted by our advertisers and does not represent the views of Meetings Today or its publisher, Stamats Communications. Content may be edited for clarity and style.