5 Venues That Celebrate New Jersey Arts and Culture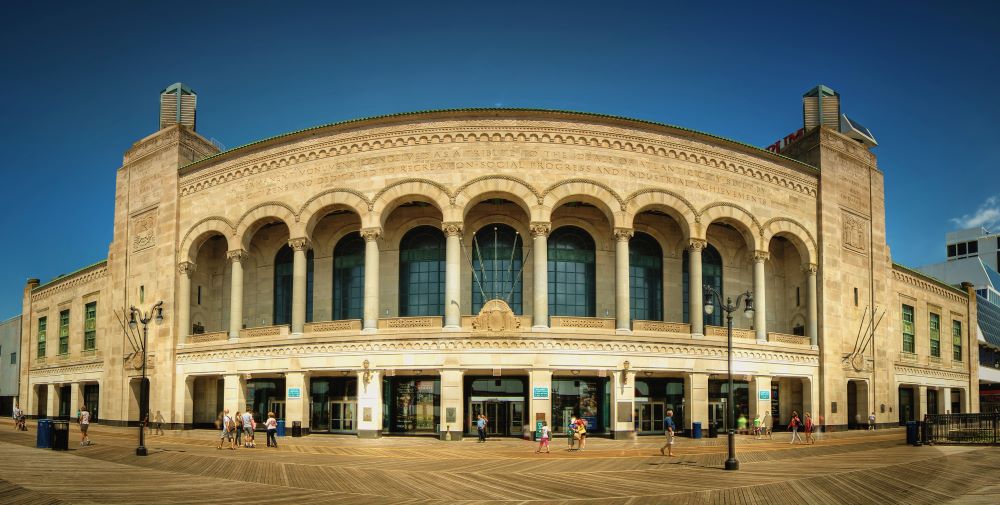 From cinema and music to literature and art, New Jersey has long been a showcase of American creativity. While COVID-19 temporarily shuttered the Garden State's museums, theaters and performing arts centers this spring, it's only a pause in New Jersey's celebration of arts and culture.
From a field of many, here are five standout venues with the power to inspire a group agenda.
Montclair Art Museum
Opened in 1914, the Montclair Art Museum, or MAM, was an early pioneer in the study and collection of American and Native American art. Noted for its Neoclassical columns and portico, this area treasure has been a fixture of leafy Montclair, a short train ride from Manhattan, for 106 years.
Its mobile studio, housed in a retrofitted ice cream truck, brings art and artists to festivals, parties and other events. Planners can also rent MAM's regal interiors, including the soaring 250-capacity Leir Hall and 135-capacity Lehman Court, as well as the South Mountain Front Lawn for outdoor gatherings.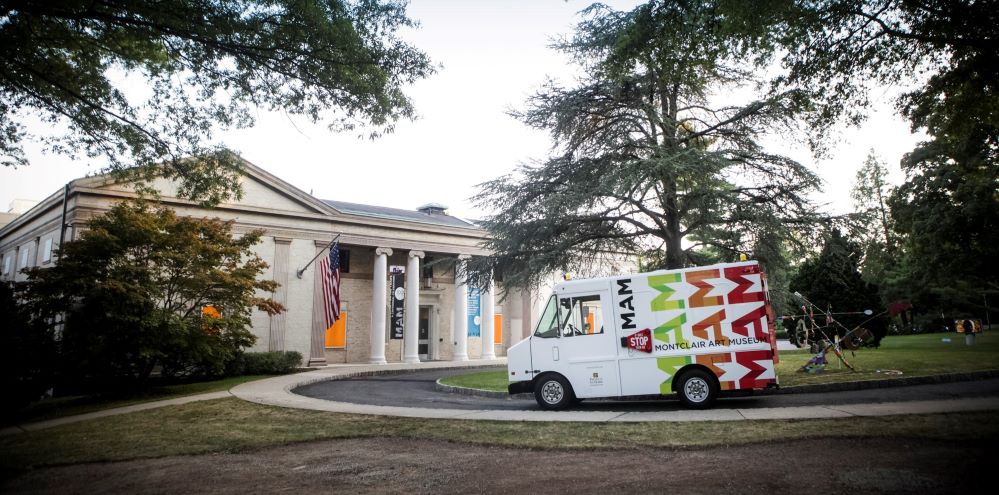 Photo: Montclair Art Museum and Art Truck; Courtesy of Montclair Art Museum
Current exhibitions include Colombian-born artist Federico Uribe's "Animalia." Following his core conviction that "destruction and death can be turned into peace and beauty," the show, scheduled to run until January 2021, features 60-plus creatures fashioned from materials ranging from shoes to bullet casings. Formed from hundreds of pieces of plastic waste, "Plastic Coral Reef" sends a strong message about marine pollution.
MAM is currently supporting the community during the COVID-19 shutdown by deploying its Art Truck to help local food pantry/soup kitchen Toni's Kitchen to deliver meals to those in need.
Grounds For Sculpture
Conceiving of the singular Grounds For Sculpture in 1984, New Jersey-born sculptor and philanthropist J. Seward Johnson wanted to extend an "emotional and spiritual invitation" to visitors that included the "joy of discovery" and "sensory delights" among his guiding principles.
"It's easy sometimes to forget the simple things that give us pleasure," stated Johnson, who passed away this March just shy of 90. "If we open our eyes, life is marvelous."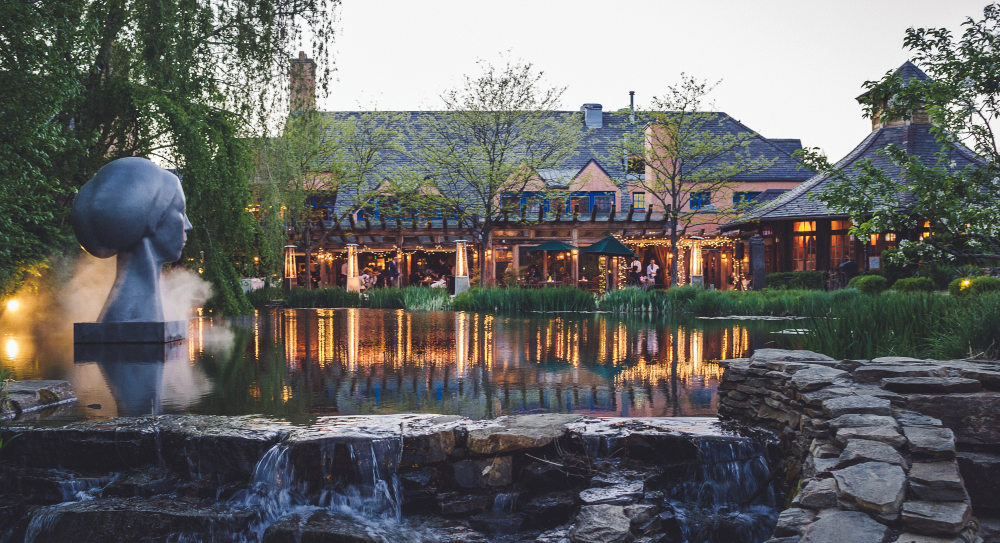 Billed as "a different kind of museum," the 42-acre venue opened in 1992 at the former New Jersey State Fairgrounds site in Hamilton, just north of Trenton.
Where visitors once flocked for livestock, horse racing and daredevil air shows, they now come to marvel at the hyper-realistic outdoor sculptural figures created and inspired by Johnson, whose grandfather Robert Wood Johnson founded Johnson & Johnson, and galleried indoor works.
This interplay of art and nature sets a scenic stage for indoor meetings and outdoor events, private tours and art-driven teambuilding programs. Rentals include the West and East Galleries, boardroom and auditorium, and the private Toad Hall room at Rat's Restaurant, after Mr. Rat, the consummate host from the fabled children's book The Wind in the Willows.
McCarter Theatre Center for the Performing Arts
Founded in 1891, Princeton University's legendary Triangle Club is America's oldest touring collegiate musical-comedy troupe. The permanent home for the still-active players, the McCarter Theatre Center for the Performing Arts, was built in 1930 and notably featured Jimmy Stewart, then a Princeton sophomore, in its inaugural show.
[Related: Atlantic City Meetings and Events]
After gaining popularity as a pre-Broadway showcase, the McCarter's distinction as one of New Jersey's leading performing arts centers has only strengthened over time.
Programming runs the gamut, from theater and classical music to jazz, dance and pop. Venues include the original 1,100-seat Matthews Theatre and 360-seat Berlind Theatre, while enhanced group offerings include pre- and post-show discussions with staff and cast members.
State Theatre New Jersey
State Theatre New Jersey forms part of a mini-theater row in downtown New Brunswick. Dating to 1921, this former vaudeville/silent-film house presents wide-ranging talent, from Ringo Starr and Chicago to Broadway shows and the New Jersey Symphony Orchestra.
[On topic: New Jersey Event Venue Highlights]
The 1,827-seat venue also flexibly hosts social and business events, with Johnson & Johnson and Apple Computer among the high-profile clientele.
Brunswick Performing Arts Center
Neighbors Crossroads Theatre Company and George Street Playhouse form part of the newly opened Brunswick Performing Arts Center.
Rentals at the $172 million redevelopment project include the 462-seat Elizabeth Ross Johnson Theater, 252-seat Arthur Laurents Theater, and three large spaces for pre- and post-show receptions and events.
Advantageously located across the street from the theaters, the 248-room Heldrich Hotel & Conference Center offers 25,000 square feet of IACC-certified space.
SIDEBAR: Showbiz by the Sea
From Bob Hope and the Rat Pack to early U.S. appearances by The Beatles (1964) and The Rolling Stones (1966), plus performances by Marilyn Monroe and Diana Ross, the big names have always played at Atlantic City's theaters, piers and nightclubs. Today, that star power is a big sell for groups.
"Atlantic City has a historic reputation for world-class entertainment, dating back to the destination's founding days," said Sandi Harvey, vice president of sales for Meet AC. "Offered year-round, it's a major added advantage for meeting planners and attendees."
Atlantic City's beaches and back bays provide natural stages for networking and conducting business, Harvey added, "with sustainability projects such as the ACUA Wind Farm and the Atlantic City Convention Center's solar array further enhancing our competitive edge."
At the vanguard of Atlantic City's entertainment renown is Jim Whelan Boardwalk Hall. Dating to 1929 as Atlantic City's first convention center, this cavernous 14,770-seat heirloom, globally ranked for ticket sales in its category, offers the 3,200-seat Adrian Phillips Ballroom for events. Unique features include the world's largest pipe organ and The Atlantic City Experience historical exhibition on the concourse level.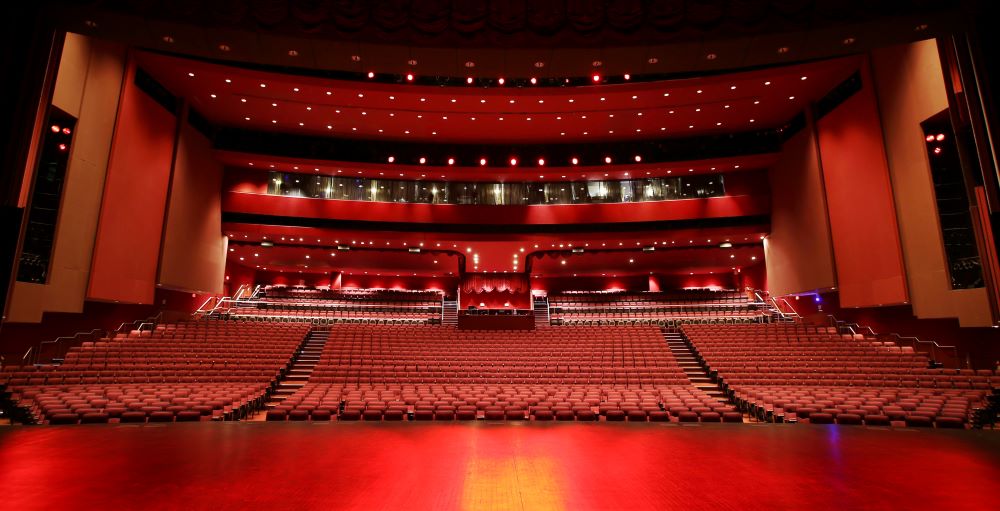 Photo: Tropicana AC Showroom; Courtesy of Tropicana AC
Showtime at Tropicana Casino & Resort runs the gamut, from classic rock to comedy, and makes for a dynamic group gathering spot. With the 2,000-seat Broadway-style Showroom serving as the resort's main stage, the Old Havana-inspired Quarter integrates shopping and dining with hotspots such as Anthem Lounge, Boogie Nights and Kiss Kiss Nightclub. Headliners currently rescheduled for later this year include Vanessa Williams, Styx and REO Speedwagon.
Ann Margret, Liberace, Stevie Wonder and Aretha Franklin are among the framed signatures and handprints lining the Entrance of the Stars at Resorts Casino Hotel, where today's memories are made at the classic 1,350-seat Superstar Theatre and indoor-outdoor Margaritaville entertainment complex.
Hard Rock Hotel & Casino Atlantic City features the brand's signature rock memorabilia displays and venues, including the 7,000-seat Hard Rock Live at Etess Arena, 1,200-seat Sound Waves, and DAER Nightclub, which features an ocean-facing outdoor patio.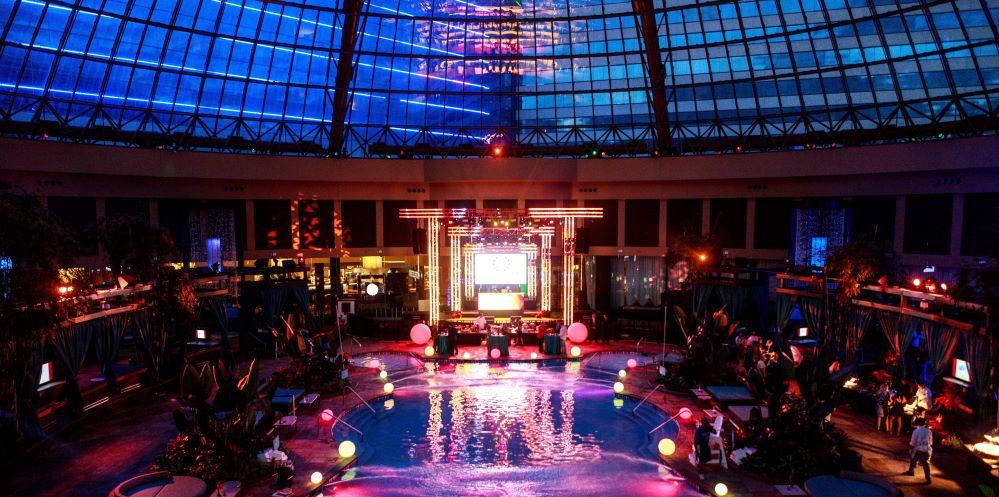 Photo: Harrah's pool after dark; Credit: Caesars Entertainment
Marina District marquees include the 30,000-square-foot Event Center and Vegas-style Premier Nightclub at Borgata Hotel Casino & Spa. Harrah's Resort Atlantic City offers the 1,200-seat Concert Venue and glass-domed Pool After Dark with a VIP outdoor deck.
The enthralling showbiz venues don't stop short of Atlantic City. Ninety minutes north, another coastal cultural connection is Asbury Park. Immortalized in Bruce Springsteen's 1973 debut album Greetings from Asbury Park, this Victorian-era beach resort's musical legacy includes Count Basie, Duke Ellington and Ella Fitzgerald.
Rock shrines in this resurgent destination include the legendary 3,600-capacity Convention Hall and 1,600-seat Paramount Theatre. Opened in 1973, the event-capable Stone Pony launched Springsteen, along with Jon Bon Jovi and Southside Johnny and the Asbury Jukes.
An hour south of Atlantic City, The Wildwoods is a Jersey classic with its Doo-Wop hotels, neon-lit boulevards and ocean-facing, 260,000-square-foot Wildwoods Convention Center, which regularly hosts 10,000-capacity concerts.
CONNECT
Cape May County Department of Tourism | 609.465.1000
Central New Jersey CVB | 732.745.8090
Greater Wildwoods Tourism Improvement & Development Authority | 609.729.9000
Meadowlands Live CVB | 201.939.0707
Meet AC | 609.318.6063
Monmouth County Department of Tourism | 732.431.7310
New Jersey Division of Travel and Tourism | 609.599.6540
New Jersey Highlands Coalition | 973.588.7190
Ocean County Tourism | 732.929.2000
Princeton-Mercer Regional CVB | 609.924.1776
Somerset County Tourism | 908.218.4300
Visit South Jersey | 856.757.9400
Read next: Orange Loop Launches Exciting Event Options in Atlantic City