Salamander Hotels & Resorts to Optimize Outdoor Venues for Live Meetings
Salamander Hotels & Resorts is back in business.
The luxury hotel company's five properties—in Florida, South Carolina, Virginia and Jamaica—have resumed operations, and each will implement Salamander's new Well-Meeting program. The program aims to promote "wide-open spaces, imaginative venues, immunity-boosting cuisine, healthful activities and virtual and hybrid event technologies," according to a press release announcing the initiative.
Well-Meeting will optimize the signature outdoor venues at each Salamander property—including the Sunset Vista rooftop terrace at The Henderson in Destin, Florida, and the famed Copperhead Course at Innisbrook in Palm Harbor, Florida—to host meetings, functions and breakout sessions.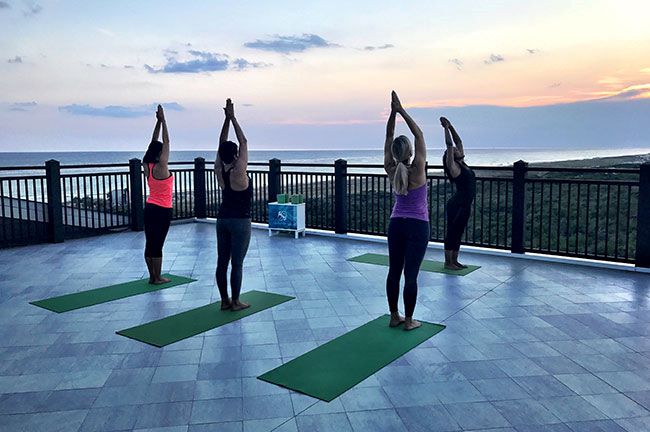 Photo: Sunset Vista, rooftop yoga; Courtesy of The Henderson
Ty Brassie, Salamander's vice president of sales and marketing, told Meetings Today that Salamander wanted to offer a holistic back-to-business program for meeting planners, "not just an offer." Each property's sales team reached out to partners and contacts for feedback and guidance to help create Well-Meeting.
They regrouped with common themes and concepts that planners wanted Salamander to focus on, and "that's what you see outlined in the program," Brassie said. 
For each group, Well-Meeting will also plan safe spatial distancing, including providing a dedicated registration area, and offer menus with immunity-boosting foods such as citrus fruits, spinach and poultry. Through a partnership with event production company JSAV, groups also have the option to use event tech alternatives, such as live streaming, virtual gatherings and video conferencing.
Salamander's Signature Open-Air Venues
Even in the best of times, outdoor venues can wow guests and provide myriad health benefits. Salamander wanted to tap into each property's signature open-air venue for Well-Meeting.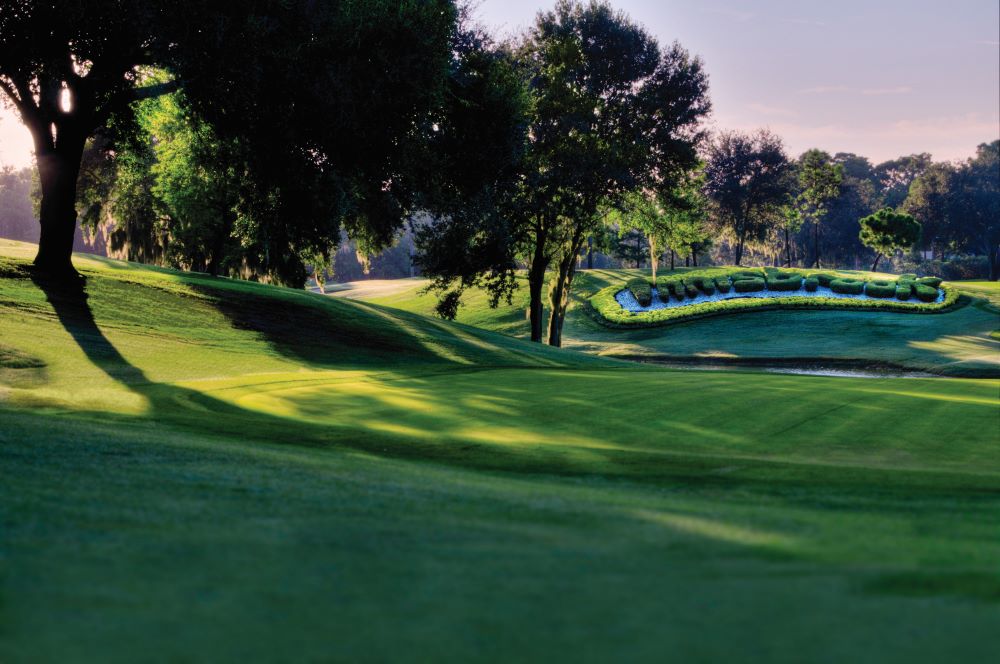 Photo: Innisbrook Resort - Copperhead Course; Courtesy of Salamander Hotels & Resorts
"We wanted to underscore the health and safety of not only our guests but our service professionals, and create these environments that are comfortable for all attendees," Brassie said. "Safety and comfort are paramount."
The signature open-air venues for each property include:
Sunset Vista at The Henderson (Destin, Florida): This rooftop terrace offers sweeping views of the coastline and the 208 acres of protected land in Henderson Beach State Park, located next to the property.
Copperhead Course at Innisbrook (Palm Harbor, Florida): In March of this year, Innisbrook completed construction of a new patio off the Copperhead Clubhouse on the 18th hole of this famed golf course. The patio boasts 18,000 square feet and impressive views of the greens and fairway.
The Plaza at Hotel Bennett (Charleston, South Carolina): The plaza opens onto Marion Square and is one of Charleston's largest outdoor dining areas. "It offers all sorts of flexibility," Brassie said. "It's really a blank canvas and is right next to the hotel."
Two miles of exclusive beach at Half Moon (Montego Bay, Jamaica): The property also offers multiple coves that can be solely dedicated to group experiences, including sunset cocktails in the bay.
The Equestrian Center at Salamander Resort & Spa (Middleburg, Virginia): Focusing on a farm-style experience, Salamander Resort & Spa's Equestrian Center features 22 stalls, nine paddocks and a riding arena. "We believe this is a great alternative to hosting an event inside a ballroom or traditional space," Brassie said.
Brassie added that each Salamander property is working on safe event templates for their respective outdoor venues that planners can build off of based on their needs and preferences. So far this includes mini spa treatments outside on Salamander Resort & Spa's lawn and gazebo (with spa attendants wearing masks/PPE) and a Caribbean barbecue on the beaches at Half Moon.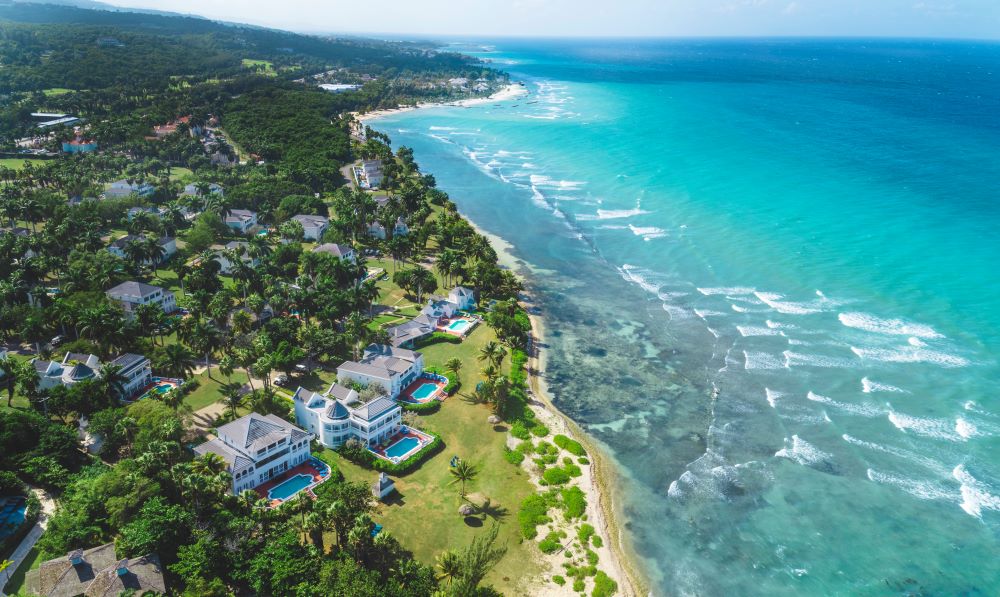 Photo: Rose Hall Villas at Half Moon; Courtesy of Salamander Hotels & Resorts​
Well-Meeting's Bonus Offerings
Salamander's Well-Meeting program, available at all five properties, also includes a handful of incentives:
50% guest room attrition flexibility.*
50% food and beverage attrition flexibility.*
100% rebooking credit for a future event within 12 months.*
One complimentary room category upgrade per 10 rooms reserved.
One complimentary suite upgrade per 20 rooms reserved.
One complimentary room per 40 rooms reserved and consumed.
*If request is made more than 60 days prior to arrival.
This offer is valid for new group bookings of 10 rooms or more on a peak night. Groups must book by December 31, 2020, and actualize by March 31, 2021, to qualify. Subject to availability.
Other Safety Protocols
Before Well-Meeting, Salamander announced a list of COVID-19 safety and sanitation protocols for its properties, like many other hotel chains have in the wake of the pandemic. Commitment to Well-Being has already launched at Salamander properties for guests and employees. Protocols include:
Increased frequency of cleanings with hospital-grade disinfectants.
Signage to remind guests to stay six feet apart from others who are not traveling with them.
Adjusting furniture in restaurants and lobbies to comply with social distancing.
Hand-sanitizing stations at entrances, near the front desk, at elevator banks and entering fitness and meeting spaces.
Temperature screenings for all service professionals.
No more than four guests per elevator.
Providing COVID-19 training to all service professionals.
Reduced seating capacities at restaurants and bars. Maximum of six people per table.