How to Create 'Standout Virtual Events'
In this Meetings Today Podcast, David Meerman Scott and Michelle Manafy, co-authors of Standout Virtual Events: How to Create an Experience That Your Audience Will Love, explain the basics of virtual platforms and which ones may be the best fit for you.  
Listen to this Meetings Today Podcast to find out more.
Enjoying this episode? View more episodes of the Meetings Today Podcast!
About our Guests: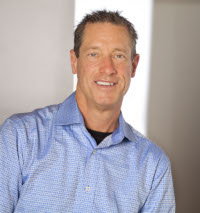 David Meerman Scott is a marketing and business growth strategist, entrepreneur, advisor to emerging companies, author of 12 books (including four international bestsellers) and public speaker.
He has delivered in-person talks in 46 countries and on all seven continents and has presented at hundreds of virtual events.
Michelle Manafy is the editorial director of media trade association Digital Content Next where she is responsible for content initiatives and programs member events, as well as a regular contributor to Inc.
She focuses on digital media, marketing and entrepreneurship and promotes best practices in a variety of venues.
Popular related content: