StageStory Delivers Custom-Crafted Openers That Inspire Attendees
All planners are after that opening moment that truly connects attendees to the message and branding of their meeting or event. This is our stock-and-trade at Cerbelli Creative and our Michael Cerbelli's: The Hot List™ showcase.
Last summer, a client reached out and asked us to create once such moment for their attendees. It was a 50th anniversary gala of an incredible organization that helps those in their community who are in need.
From a small group of individuals back in 1969 to where the organization is today, we knew this was more than just a "feel-good moment and pat yourself on the back" opening video. From amazing conversations with the client and founders to looking back at the history of the organization, we understood this was a story to be told.
Michael Cerbelli's The Hot List™ StageStory
The story needed to include the bold steps the organization took and share those accomplishments with all in attendance. We knew it had to not only detail the successes of the past, but also the goals of the next 50 years. We needed to take the audience on this journey with visuals, music and a story of past, present and future. We did, and made their story come to life.
StageStory Crafts Inspiring Event-Opener Messaging
With the partnership and storytelling skills of documentary filmmaker Brett Culp, we were able to create an immersive experience for attendees in an eight-minute message that was never seen or heard before by the client or their attendees.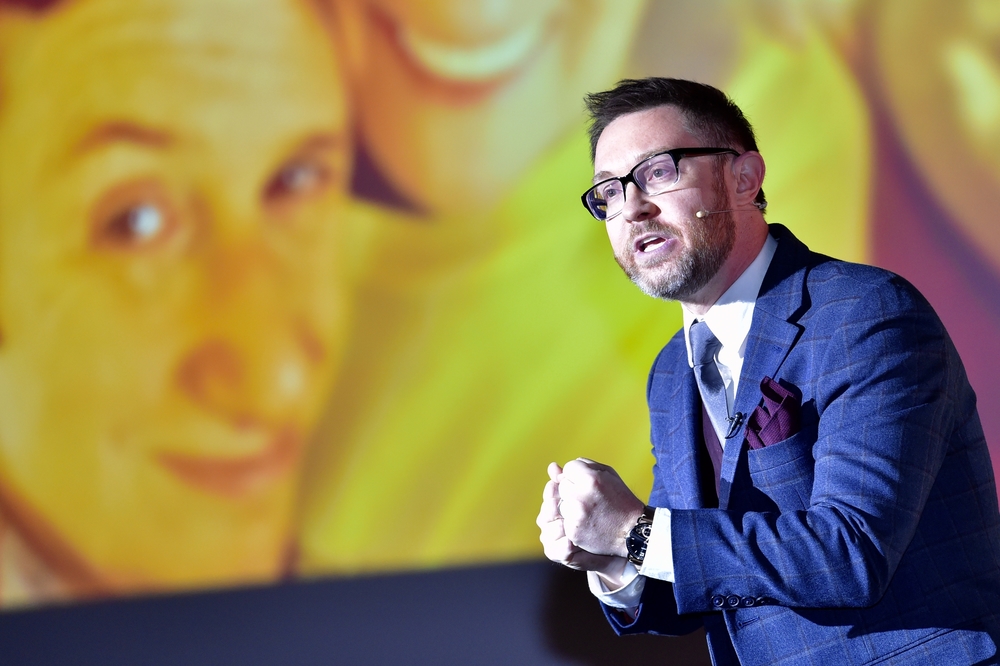 Photo: Filmmaker Brett Culp delivers inspiring opening event addresses via StageStory.
The result? The effort led to setting a fundraising record for the organization. Right then, we knew this was more than a one-night-only moment. We knew StageStory was born.
[Check out more: Michael Cerbelli's The Hot List]
StageStory is a totally customized audience experience that blends live performance and filmmaking to deliver your inspiring stories like never before, creating a cinematic multimedia experience that will deliver your message in an impactful and memorable way.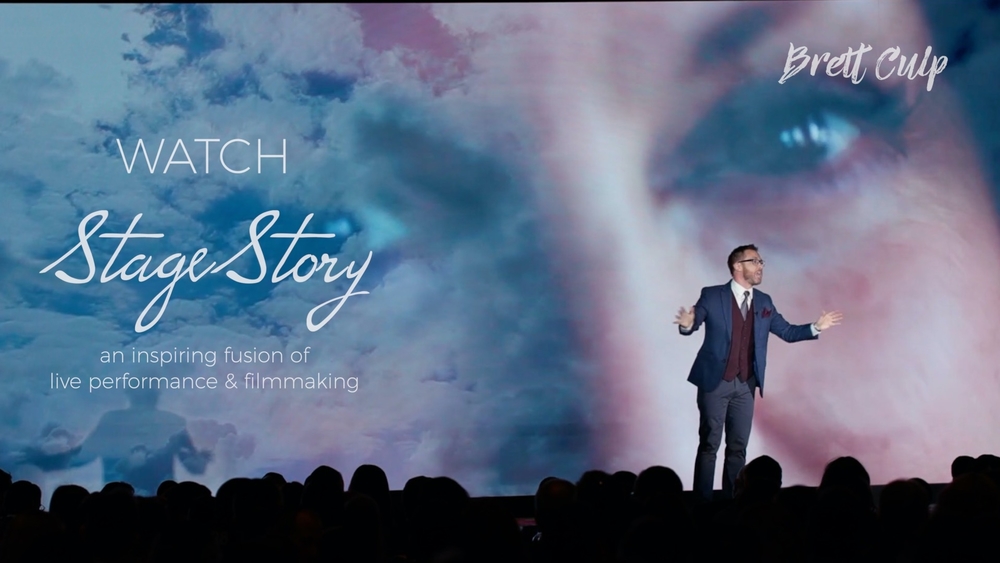 StageStory was so well received that evening that CEOs of major organizations connected with their marketing teams on Monday morning to say, "We need this to bring our next conference theme to life!"
A truly customized performance that can only be described as powerful, motivational and most of all inspiring—Let StageStory tell your story.
As always, StageStory is #mcapproved.
Read next: Tattoo Your Attendees to Spread Your Brand Message!