3 Offsite Venues in Baltimore With Prime Waterfront Views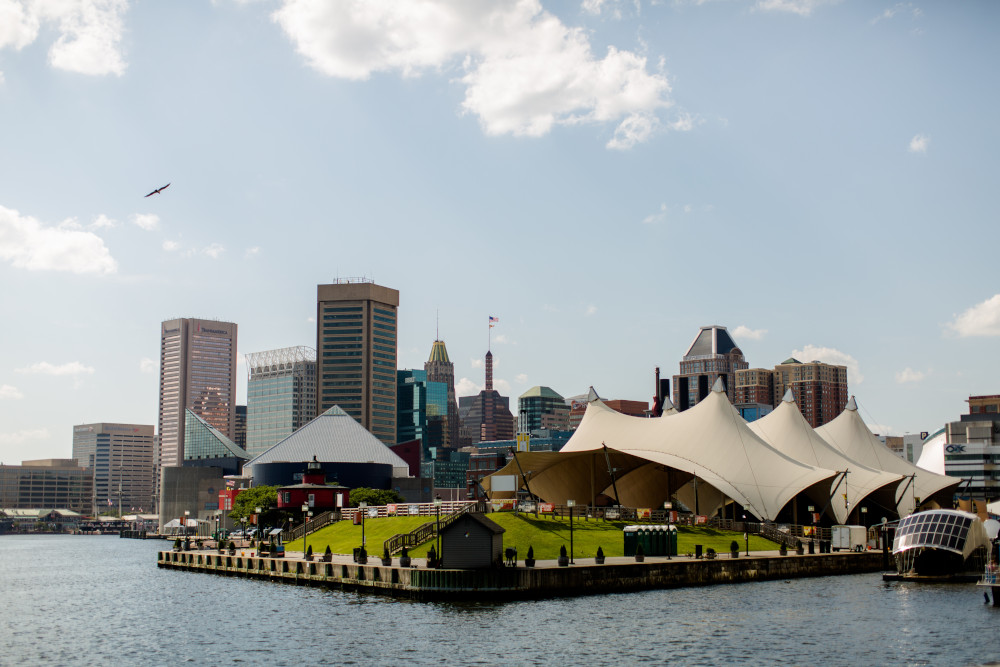 Baltimore's iconic Inner Harbor was once surrounded by shipbuilding and steel mills—now, it's a major tourist attraction home to a wide array of shops, museums and restaurants. In other words, it's brimming with meeting and event possibilities.  
For a true Charm City experience, consider hosting an offsite event at one of the many attractions dotting the harbor, where attendees can enjoy waterfront views. 
"We believe outdoor venues will be more popular than ever when professionals begin participating in face-to-face meetings again," said Sarah Schaffer, chief marketing officer for Visit Baltimore. "Baltimore is lucky to have a wide variety of outdoor dining and event spaces along the beautiful Inner Harbor waterfront." 
Below we break down what you need to know about three venues with harbor views.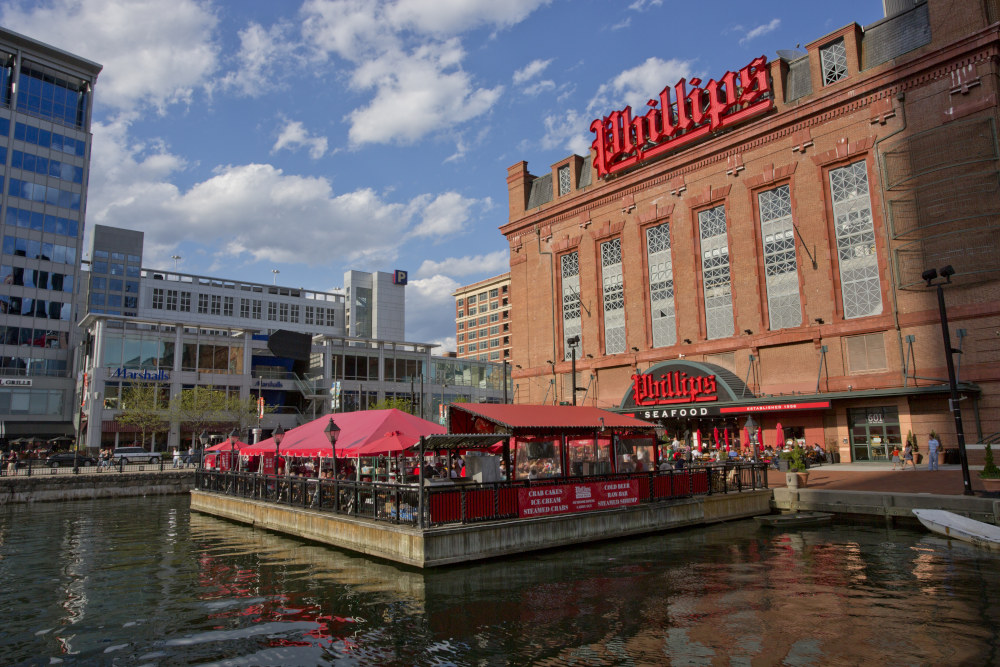 1. Phillips Seafood Baltimore 
Located in the Inner Harbor—and within walking distance of the Baltimore Convention Center—Phillips Seafood Baltimore is a convenient spot for attendees wanting to experience an authentic outdoor Maryland crab feast. The restaurant's 17-foot tall Phillips letters atop the Power Plant industrial building have even become an iconic part of the city's skyline. 
Planners can rent the covered outdoor Crab Deck, a dock on the harbor across from the restaurant's entrance, for a private event. Attendees can dine on Eastern Shore favorites, like crab cake sliders and steamed mussels, and Phillips' famous steaming hot hard-shell crabs.  
Full buy-out options, either the indoor restaurant or Crab Deck, are possible. Phillips can host and customize an event for 15 to 500 guests, while the Crab Deck on its own can accommodate up to 200. After the event, attendees can walk around the heart of the Inner Harbor and soak up those waterfront views.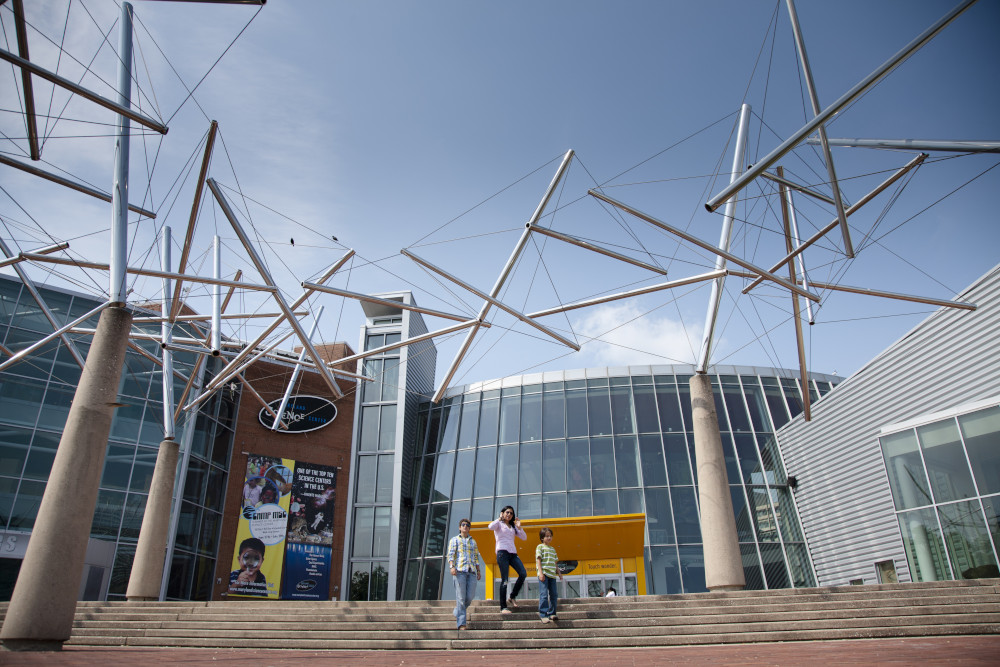 2. Maryland Science Center 
For some elevated views, planners should look to the tented rooftop deck of the Maryland Science Center, located on the southwestern corner of the harbor. The attraction features a permanent hall showcasing dinosaurs and earth sciences, rotating exhibits and an IMAX theater. 
And although the Maryland Science Center has indoor space available for meetings and events, the rooftop has proven to be an iconic spot for visitors. According to the science center, many pictures of downtown Baltimore that appear in magazines and brochures were taken from its rooftop.  
The roof is available for daytime and evening events and can accommodate up to 150 guests. The tented portion features carpeted decking and easy access to the uncovered patio for unobstructed views of downtown and the water.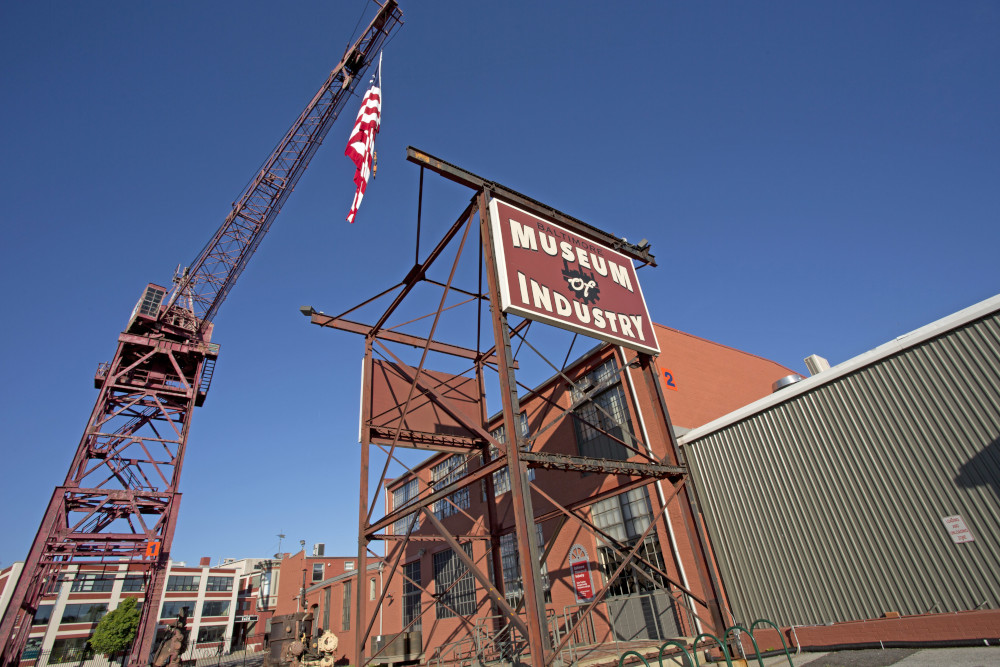 3. Baltimore Museum of Industry  
Located farther south down the harbor in an 1860s oyster cannery, the Baltimore Museum of Industry comprises a five-acre campus that celebrates Maryland's industrial legacy. Exhibits highlight the workers and entrepreneurs who built Baltimore and turned it into a manufacturing powerhouse.  
Planners can rent a number of indoor and outdoor spaces at the museum. Floor-to-ceiling windows inside the historic building look out onto a brick terrace and views of the harbor. On the terrace, which accommodates 300 seated guests, host anything from a cocktail reception to a casual crab feast. Additional outdoor space includes the waterfront point. 
If guests want to peek at some of the history on display, for an additional fee the museum can open exhibition galleries for the first two hours of your event. 
Connect 
Visit Baltimore 
410.659.7300 
www.baltimore.org