A Virtual Drag Bingo Program That Will Have Attendees in Stitches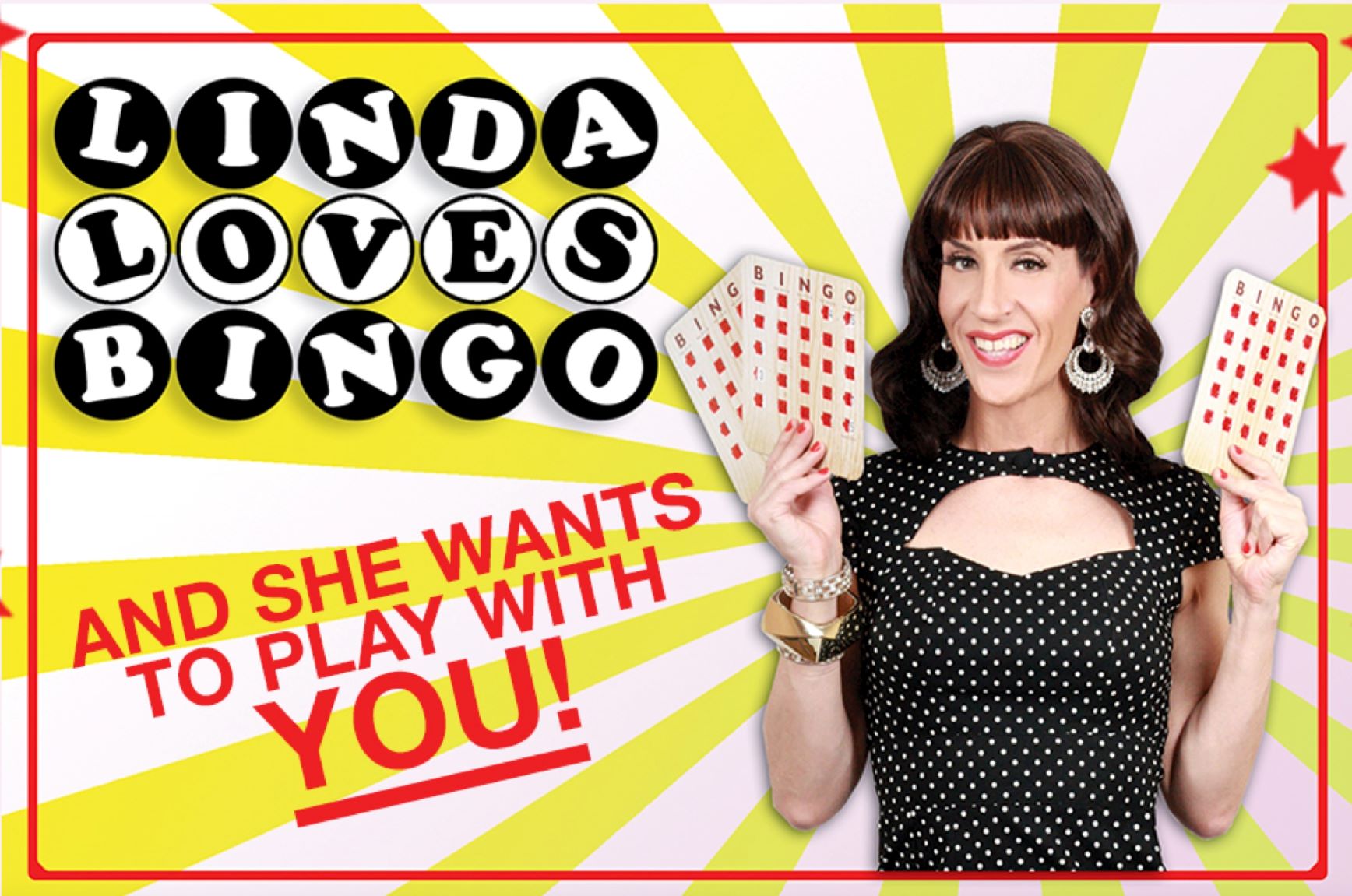 Happy New Year! It's 2021 and we are finally back to normal! What a difference a day makes!
NOT!
Okay…we have months more of this headache to endure and 2022 is almost here! We can do it!
Going on 10 months now and we here at Cerbelli Creative are producing the best of the best in virtual entertainment, I'm proud to say. From big holiday events this past December to office stretching and mixology classes all year—we have done it all.
So many clients are doing virtual/hybrid monthly programs now and working with us to keep their teams connected. Hosting events with teams of 50 to 100-plus can pose a challenge for engaging and including every member of the audience; but I've got the answer: Linda Loves Virtual Bingo.
Bingo with Sass and Class
I've never seen anyone pump up a group of adults and get them laughing out loud and fighting over a blowup unicorn or a donut coffee mug like she does. B – I – N – G – O and Linda was her name-O! Folks…meet  Linda Loves Bingo.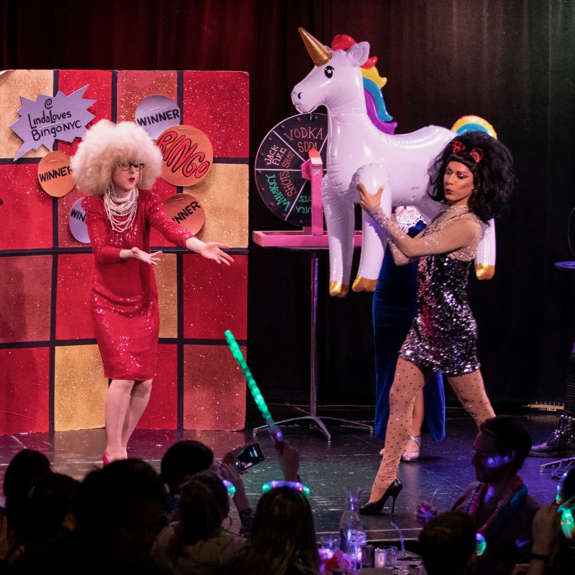 For New York City drag personality Linda Simpson, hosting bingo isn't just a job, it's a passion! Over the years, scores of players have flocked to her ultra-popular weekly bingo shows at hot spots all over Manhattan. Linda's show has been featured in top publications such as The New York Times and Time Out magazine. Between her weekly shows and private events, Linda told us she has hosted over 10,000 rounds of bingo!
[See More of Michael Cerbelli's: The Hot List™]
She transforms bingo into an upbeat, action-packed game show, infused with her signature blend of sass and class. There are laughs galore, but ladylike Linda takes her job seriously with her and her wacky assistants running amuck. This is a well-oiled, fast moving, crazy roller coaster to find a winner. Bingo is as delightfully simple as you remember (and even better after tossing back a few). It's the ultimate interactive activity for small to large groups where everyone can be a champion and involved!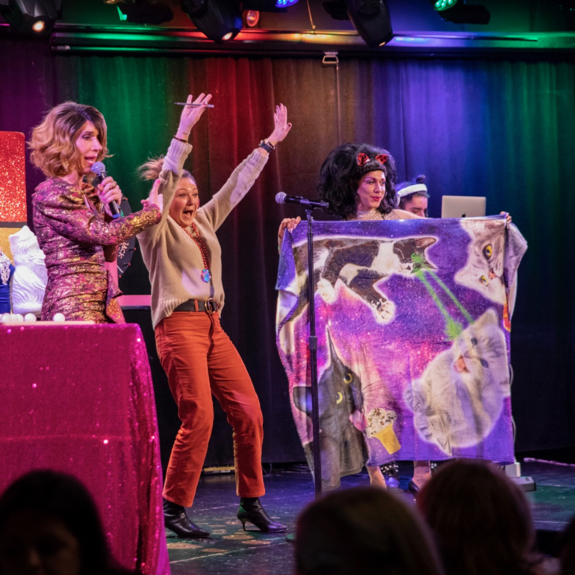 With her virtual bingo show, Linda and her spokesmodel (a gorgeous and quirky drag queen), lead five rounds of bingo on any virtual platform. Every guest plays a unique digital bingo card and competes for never-before-seen crazy prizes. For an hour, every audience member is engaged and playing along. The atmosphere is hilarious and fun as the virtual chat fills with friendly jokes and heckling.
A True Crowd Pleaser
Back in the summer of 2018, Cerbelli Creative booked Linda as the late-night showstopper for a two-week chartered cruise through the Caribbean and Mediterranean. Each evening the crowds grew larger and larger for the afterparty closer. She had a ship full of sales associates fighting over prizes and laughing their heads off.
Today, we're spending our evenings with Linda and her gorgeous assistants hosting "Linda Loves Virtual Bingo!" for our corporate clients. Her goofy, well-polished and professional show is a fantastic ice breaker and teambuilding moment for team members to cheer each other on, compete for silly prizes and create memories that become inside jokes for weeks to come.
Stay healthy, stay safe, and Happy Holidays my friends. May the new year bring a light at the end of this tunnel and have us "meeting" again.
Have a Merry, Happy Holiday Season & most of all a Healthy New Year!
Stay #EventStrong and WEAR YOUR MASK!
Please sign up for Cerbelli Creative's inspirational monthly newsletter at eventstrong@cerbellicreative.com.
Contact
Cerbelli Creative
212.256.1518
info@cerbellicreative.com
Read Next: See How Top In-Person Event Entertainers Pivoted to Virtual in 2020