Outdoor Meeting Venues on The Beaches of Fort Myers & Sanibel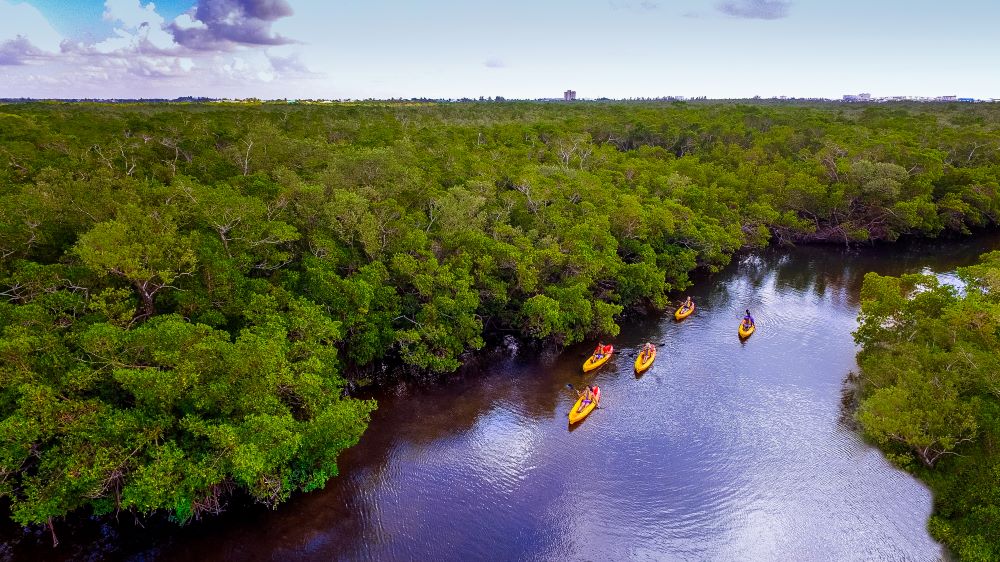 Group kayaking along the Great Calusa Blueway on The Beaches of Fort Myers & Sanibel
Located in Southwest Florida on the Gulf of Mexico, The Beaches of Fort Myers & Sanibel is home to more than 100 islands and natural environments like mangrove forests, calm waterways and over 50 miles of white-sand beaches. This natural beauty is easy to enjoy at meetings, thanks to open-air venues and a variety of outdoor group activities like kayaking, yoga and more. 
Benefits of Meeting Outdoors
The Beaches of Fort Myers & Sanibel enjoys pleasant weather year-round, making it an attractive location for outdoor meetings when other parts of the country grow cold. And, in the wake of the COVID-19 pandemic, many attendees may feel more comfortable meeting outdoors. 
Meeting outside in a setting like The Beaches of Fort Myers & Sanibel can improve the attendee experience and wellness. Jill Vance, director of sales at The Beaches of Fort Myers & Sanibel, said her team has learned that natural settings can improve meeting performance by:
Boosting memory
Overcoming creative blocks
Increasing brain function
Improving mental health
"Bottom line, nature has qualities that improve the success of a conference by helping attendees with focus and clarity. When in a natural setting, one can quiet the mind from the noise of emails and looming deadlines," Vance explained. "As a result, nature can spark new ideas, new connections and an affinity for inspiration."
[Listen: Incorporating Wellness into Your Meeting on The Beaches of Fort Myers & Sanibel]
Outdoor Venues on The Beaches of Fort Myers & Sanibel
Most of the destination's hotels, venues and restaurants have outdoor spaces that are designed to accommodate a variety of groups. Here are just a few examples that planners may want to consider.
This popular resort is located on a full-service marina and hosts outdoor group events on their Tarpon Terrace rooftop, spacious Gazebo Lawn and Lower Promenade, which all have scenic coastal views.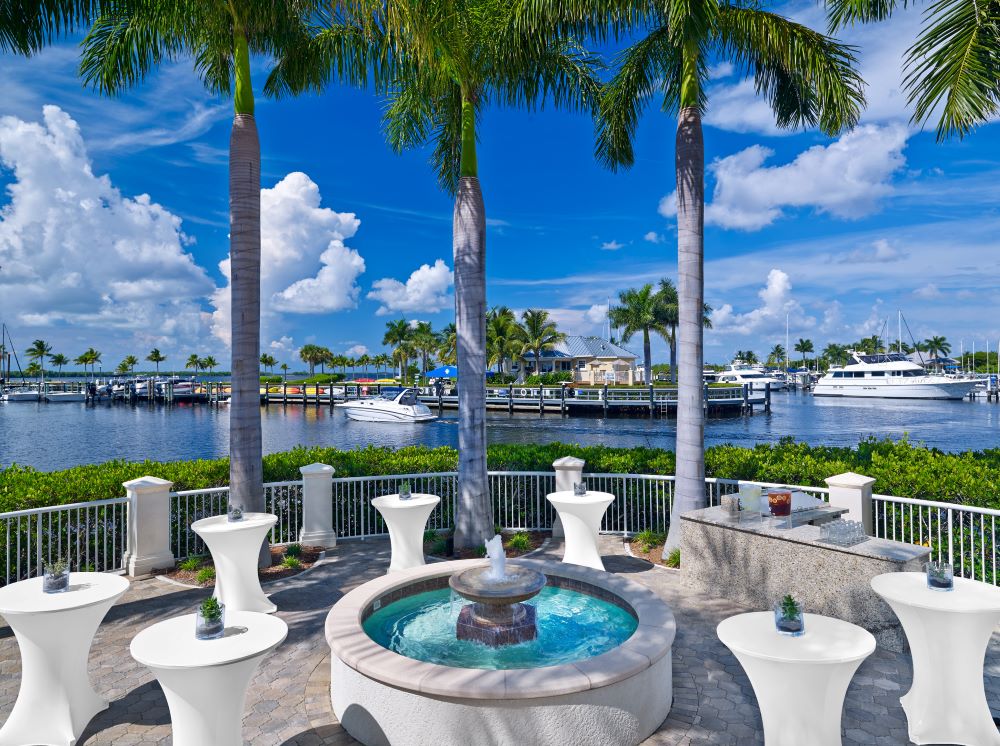 Two airy event lawns and two multipurpose pool decks are the main outdoor event spaces at this waterfront resort. Also, just a short boat ride away, planners can organize special events on the beach of the resort's own private island.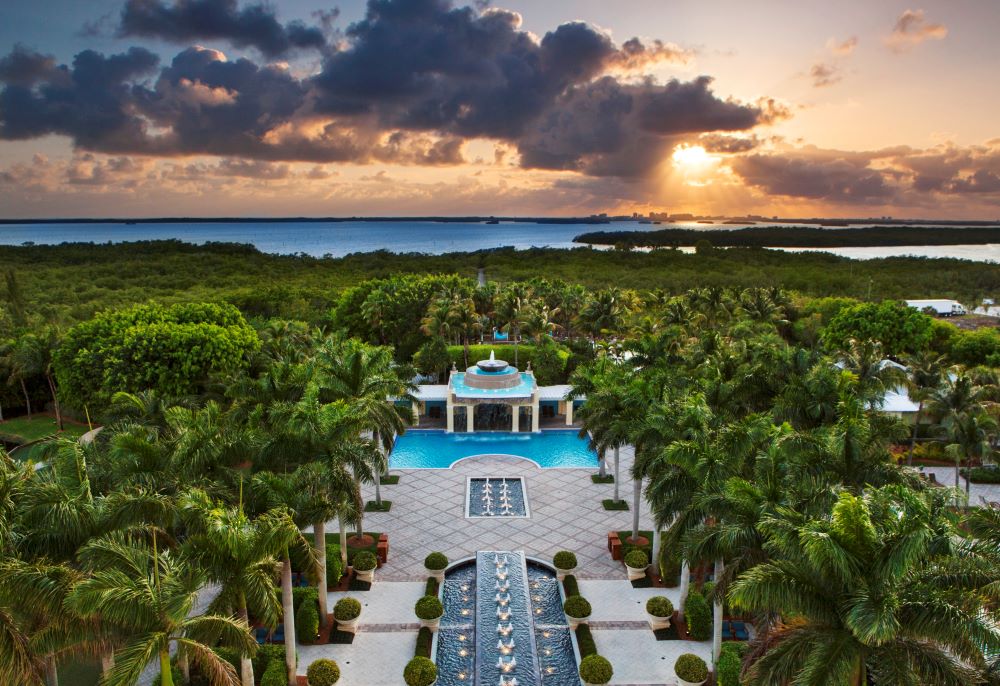 Located a short distance from the famed beaches of Sanibel Island, the outdoor event space here doesn't disappoint, which includes poolside areas and a riverside beach. For a special excursion, you can take your group on a dinner cruise aboard the resort's own Sanibel Harbour Princess Yacht.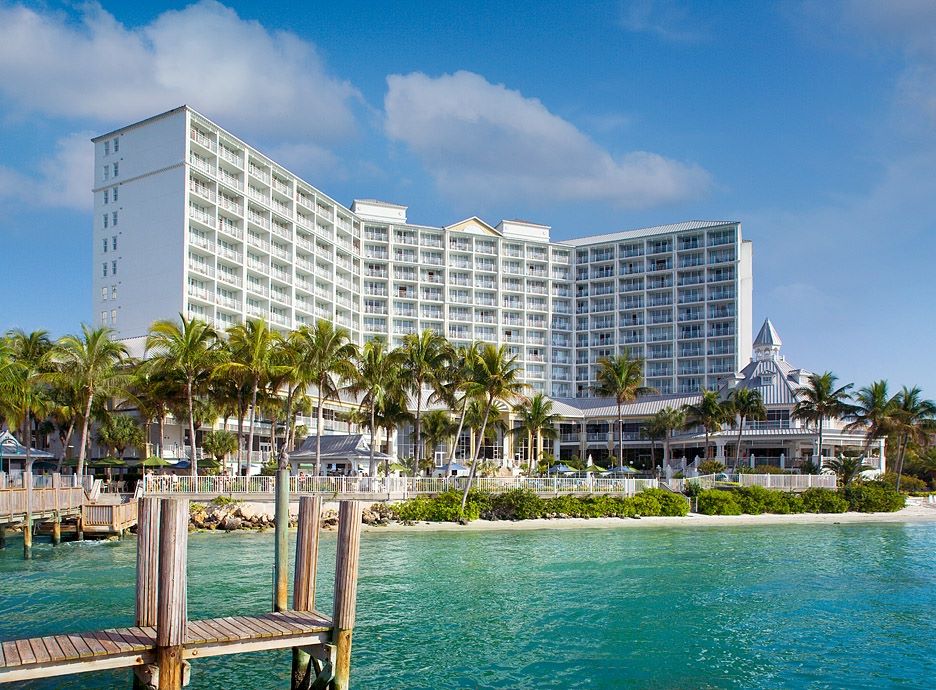 The newest convention hotel in downtown Fort Myers, which opened in September 2020, is a part of the Autograph Collection by Marriott and comes with a host of outdoor spaces to take advantage of the area's pleasant weather. Al fresco dining areas at the property's signature restaurants, plus a rooftop lounge and a large pool deck, all overlook the waterfront River District of downtown Fort Myers.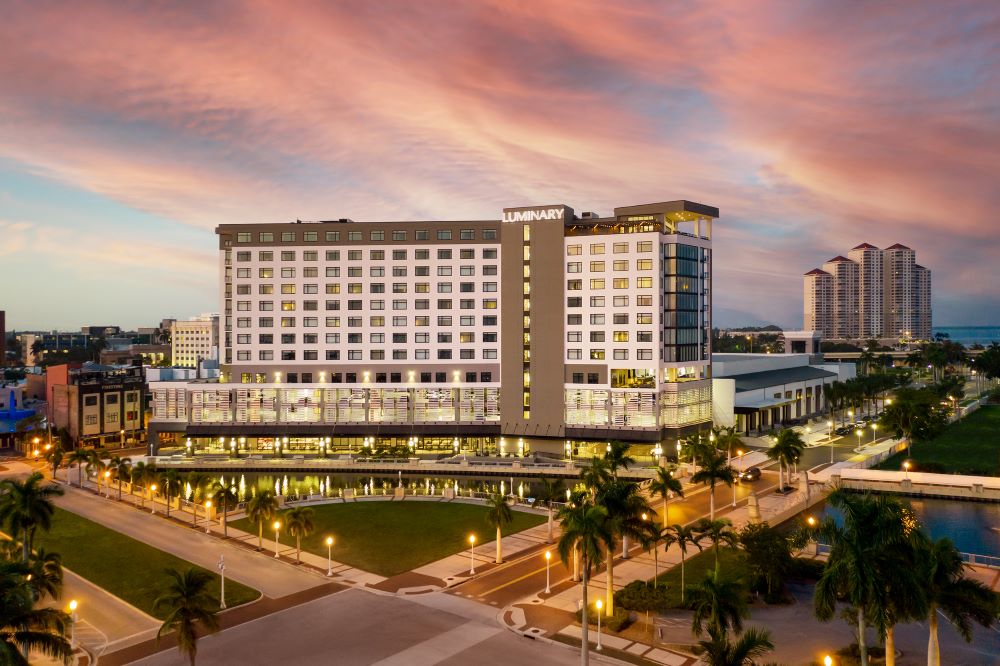 Additionally, The Luminary provides all services for the adjacent 42,000-square-foot Caloosa Sound Convention Center—and coming this summer, an outdoor amphitheater. 
5. Beachfront Properties
A visit to The Beaches of Fort Myers & Sanibel would not be complete without a trip to the beach, and fortunately beachfront properties abound in the area, including:
While Vance noted that waterfront properties are in high demand on The Beaches of Fort Myers & Sanibel, the destination's inland properties boast outdoor spaces that are also impressive.
"Our inland meeting hotels like the Crowne Plaza Fort Myers at Bell Tower Shops, Embassy Suites Fort Myers/Estero and Holiday Inn Ft Myers Airport Town Center also have gorgeous covered patios and outdoor courtyards," Vance added.
Read Next: Resources for Hybrid Meetings on The Beaches of Fort Myers & Sanibel

This article is brought to you in partnership with The Beaches of Fort Myers & Sanibel