5 Experts on the State of Pharma Meetings During the Pandemic

Pharma and medical meetings, like all other segments that rely on in-person meetings for education and collaboration, were throttled by the COVID-19 pandemic. 
But like its counterparts, pivot is the operative word for those who work to bring healthcare professionals together with pharmaceutical and medical companies and organizations.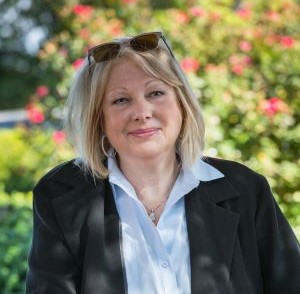 "I think we are beginning to see a little movement in face-to-face meetings, especially with the move to hybrid meetings," said Pat Schaumann, director of Life Science Development at MGME and founder and manager of the Healthcare Meeting Compliance Certificate (HMCC) program for MPI. "I definitely think pharma/medical device sales reps are anxiously awaiting the physician/HCP sales calls. Most physicians have stopped seeing sales reps during the virus and the number of sales reps is down for the first time in many years." 
Schaumann is widely considered one of the foremost experts on pharma/medical meetings, being the author of Breaking the Code to Healthcare Compliance, 5th Edition, which is the resource for the HMCC, and also writing the MPI CMP Healthcare Training Manual, a resource book for the Event Industry Council's CMP-HC certification program.   
Following are the opinions of four more experts who work in the pharma/medical meetings world about the status of that segment as meetings emerge from the massive disruption caused by the pandemic. 
[Related: How Pharma Meetings Have Adjusted to the Virtual World]
Jeannie Wert, President, HCEA; Director, Exhibit Management, Siemens Healthineers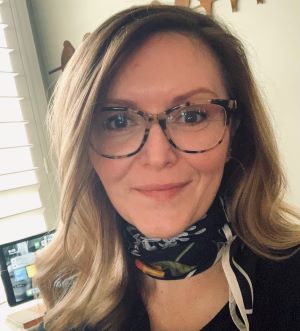 A key aspect planners need to keep in mind in this "new normal" of virtual/hybrid meetings is that the high level of detail and quality planners strive for in an in-person event must carry over to the digital realm. 
"People think with digital you can do it with the tap of your fingers, and that's not the case; you really have to produce them," said Jeannie Wert, director of exhibit management for Siemens Healthineers. "Even in big companies, resources can be scarce, and when you think of hybrid on the horizon, it's a double-down scenario." 
One advantage with larger healthcare companies is that they often have other departments a meeting planner can tap to make their virtual/hybrid programs more engaging. 
"Larger companies have social media teams, so make sure they're integrated into those projects for programs, and leveraging those networks," she said, adding that whether the program is in person, hybrid or virtual, content is still king. 
"That's a huge draw for the attendee," Wert said. "Whether that's in person or digital, they're coming for education." 

Laine Mann, Vice President, HCEA; Director/Global Congress Lead, Pfizer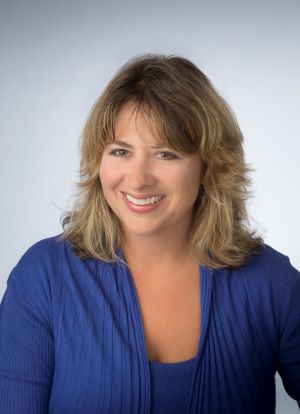 For any meeting or convention, audience need is always the top priority, and everything else flows from that. Networking events in particular have been a huge challenge during the sudden shift to virtual/hybrid events, so creativity and tapping key audience members has been key. 
"The biggest change for me is the audience," said Laine Mann, vice president of HCEA (Healthcare Convention & Exhibitors Association) and director/global congress lead for Pfizer. "Digital influencers, who have really emerged in the virtual events world, are digital natives who live in social media. These are the ones that are tweeting and retweeting everything, following peer-to-peer.  What we've lost in the digital world is that peer-to-peer networking to say, 'This is what I learned in a session and here's how I put it into practice.' This is where you're seeing a stronger influence of affinity groups in the digital world. 
"Focus on your audience and develop those personas beforehand, and then focus on that content," Mann advised. "Put the healthcare professional in the center. The fewer the clicks for them to get to the content, the better." 

Karen Hanover, Account Director, Informa Connect, Biotech & Pharma 
Karen Hanover is a leader of Pharma Forum, the largest annual forum dedicated to life sciences meeting and event professionals. 
"We usually do one per year, but obviously because of the pandemic, we are now doing the virtual one and the live one, and then will go back to the one-on-one format," she said. "It's touch and go. We're trying our best to do it, but as time has gone on things have gotten a little better." 
Hanover said Pharma Forum tapped a new hybrid meetings platform, Totem, which has helped enhance the experience for attendees because it has provided more ways to network with peers and exhibitors/sponsors, which is still the key element of any pharma/medical meeting. 
"Networking is a huge challenge because people don't feel compelled to network, visit booths, etc.," she said. "With the sponsors and exhibitors, it's a place where people get their ROI—you're not doing the organic thing at the coffee stand anymore—but we get a lot of analytics that you don't get at a live event." 
"It's very interactive," Hanover said of the Totem platform. "Some people say it's more like Tinder dating, but as virtual goes on, people are becoming more comfortable, but it's still a work in progress." 
Hanover has seen a variety of advantages to the virtual/hybrid format, however. 
"Having the ability to watch the session on demand for 30 days is helpful," she said, "and we've absolutely expanded the audience. We get the 800 we usually get [for an in-person event], but the [virtual] one we did last year, we got 2,000 people." 

Taya Paige, Business Loyalty/Culture Transformation/Employee Engagement/Experience Design, ITA Group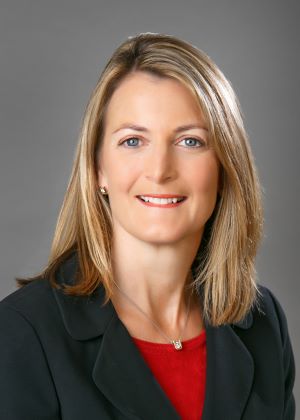 Twenty-five-year meetings industry veteran Taya Paige, who works with global full-service meetings, events, incentives and employee engagement company ITA Group, heads up the Healthcare & Medical Meeting Professionals Community Advisory Board For MPI, managing the pillars of that effort: advocacy, research and compliance, and outreach/engagement. 
"Honestly, it's a really fascinating time to be in this industry," Paige said. "Engaging people in general is transforming before our eyes, so to be here in this evolution is really cool, despite all that's happened. It was time to go more digital anyway, so this gave us another push." 
Getting a certification through programs such as MPI's Healthcare Meeting Compliance Certificate (HMCC) is a good strategy for meeting planners as the industry, and segment, begins to wake from its pandemic slumber. 
"It's a good time to get certifications, as I think there's a great opportunity to engage virtually, and for those who are vaccinated, to get them back to meetings," Paige said. 
Paige added that through her work with MPI and its Medical & Healthcare Professionals community, the association is providing a key resource to both members and non-members during a chaotic time in the meetings and events industry. 
"We're looking to build a global roundtable to have everyone from regulation to getting back to meetings and [participate] with influencers in their part of their world," Paige said. "We did three different webinars in 2020 about the transition of medical meetings, and now our idea is to really expand that and bring in people who are from all over the world. 
"We're really just trying to bring them together so we're more of a global voice," she continued. "It's not that we can standardize things, but we can talk about what's happening and keep best practices in a resource center, and [detail] regulations, such as food [spending] caps, so you can go to the regulatory resource center and get a best practices sheet. We're really trying to become a resource center for the industry, and then even connect people who need jobs with job openings." 
Paige said that MPI, in keeping with its mission of serving everyone in the meetings industry, is currently offering access to its Medical Meetings Community for free. 
"A lot of people can't afford to join MPI now," she said. "It's sponsored, so we're trying to get furloughed people, educators and compliance people—I think to have this best practice resource center could be a game changer for these people."
Read Our Free Pharma eHandbook: Pharma Meetings Revisited